These are a couple of quick links to a nova organum (in the sense of a new monster) I am trying to build via scoop.it — it will be a curated site on ancient history and modern physics.  WIP. Pay no attention to the man behind the curtain.
But it is also a link to two of the most important developments on the web: creative commons and kickstarter.  Both, I feel, are democritizing influences in a media that is under a great deal of pressure to become more corporate and push tech.
That is all. I will develop this theme a bit more as we all float on.
Via Scoop.it – Creative Commons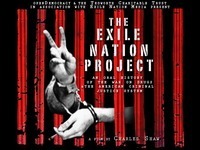 Discover all the great Projects on Kickstarter under a Creative Commons license
Via www.kickstarter.com